Brushcutter STIHL FS 55 C
The STIHL FS 55 C brush cutter is a powerful lawn trimmer for professional use. Designed for use in gardens, parks and agricultural land, it offers high efficiency and ease of use. In this article, we will look at the specs of the device, its equipment list, and its pros and cons.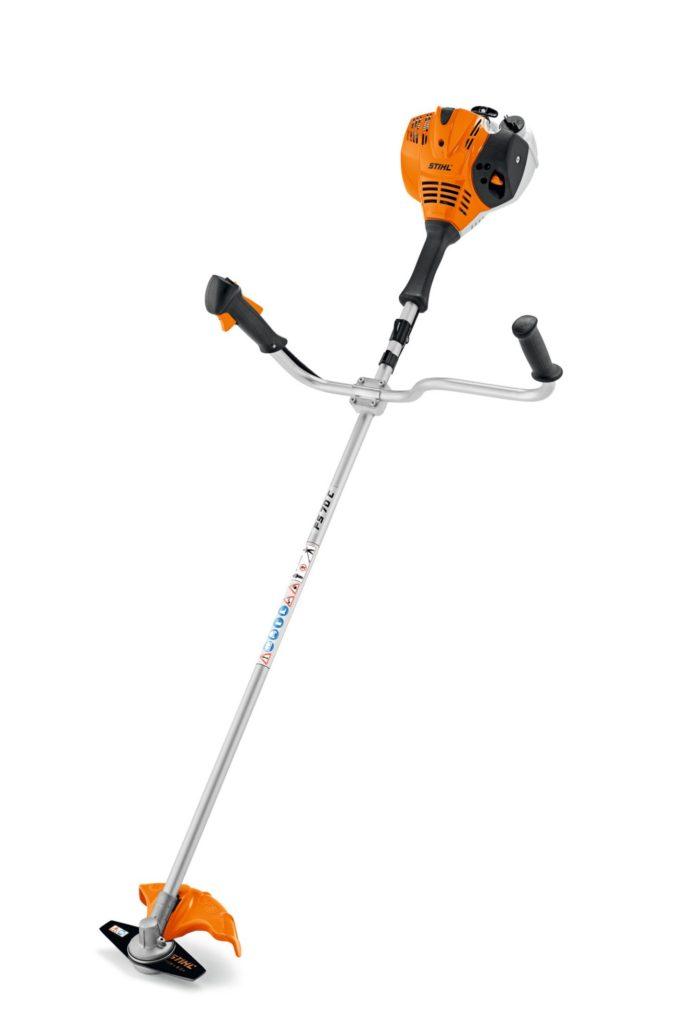 Overview of the brush cutter STIHL FS 55 C
Who is it for and where can it be used?
The STIHL FS 55 C is intended for use in large areas such as parks, gardens and agricultural areas. It is a powerful and reliable brushcutter designed for professional use.
Where are STIHL FS 55 C brush cutters manufactured?
The STIHL FS 55 C is made by STIHL, one of the leading manufacturers of power tools for forestry and agriculture. The company is headquartered in Waiblingen, Germany and operates manufacturing facilities around the world.
Brush cutter STIHL FS 55 C: technical data
| parameters | Value |
| --- | --- |
| Performance | 0.75 kW |
| Displacement | 27.2 cm³ |
| weight | 4.9 kg |
| Cutting tools | thread, knife |
| Tank capacity | 0.33L |
The STIHL FS 55 C is equipped with a powerful 0.75 kW motor that enables high cutting performance. Displacement is 27.2cc, which is reasonable for a brushcutter of this size. The weight of 4.9 kg makes the brush cutter handy and easy to transport. The STIHL FS 55 C comes with a thread and blade clutch and has a tank capacity of 0.33 l.
Equipment list: What accessories are included?
trimming head
knives
threads
protective cover
Tool set
Blades for brush cutters: which ones are there?
There are different types of brush cutter blades, including trident, saw and grass cutting blades. The STIHL FS 55 C comes with a trimming head and a blade. Additional blades can be purchased separately.
Line change on a STIHL brush cutter set FS 55 C
To replace the line on a STIHL FS 55 C, you have to remove the trimmer head and thread in the line. You then need to reattach the trimmer head and cut the line to the desired length.
Performance and handling of the brushcutter
What are the main faults of the STIHL FS 55 C?
The STIHL FS 55 C is a very reliable brush cutter, but occasionally there can be problems with the ignition or the fuel supply. These problems can usually be solved with simple maintenance or parts replacement.
Why doesn't my brushcutter start? List of possible causes
The most common reasons why a STIHL FS 55 C does not start are an empty or dirty spark plug, a bad fuel supply or a dirty air filter element. Other possible causes include a faulty ignition switch or a damaged wire.
Owner feedback: What are the users saying?
Most users are satisfied with the performance and handling of the STIHL FS 55 C. They praise the device's user-friendliness and reliability as well as its high cutting performance. However, some users have reported problems with the unit's fuel delivery.
Maintenance and care of the brush cutter STIHL FS 55 C
The STIHL FS 55 C requires regular maintenance to ensure optimal performance. The spark plug should be changed every 25 hours and the air filter every 50 hours. The fuel system should be checked and cleaned every 100 hours.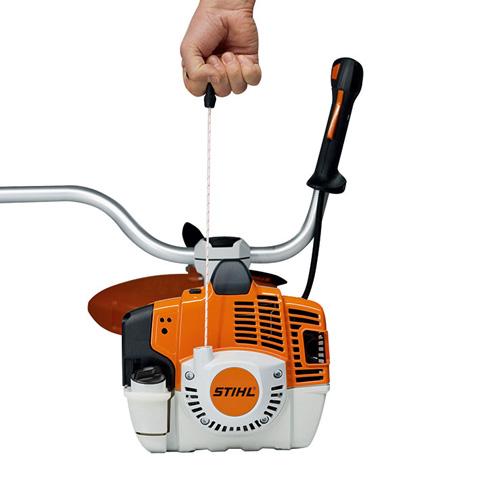 Advantages and disadvantages of the model
Advantages:
High performance
Ease of use
Reliability
Versatility
Disadvantages:
Problems with the fuel supply
Which models from other brush cutter brands are comparable to the STIHL brush cutter FS 55 C?
Some of the models of other brush cutter brands that are comparable to the STIHL FS 55 C are the Husqvarna 525RX and the Echo SRM-266.
Video review of the work
Conclusion: Is it worth buying the brush cutter?
The STIHL FS 55 C is a powerful and reliable brush cutter that was designed for professional use on large areas. While there can be occasional fuel delivery issues, this is a negligible downside compared to the many benefits of the unit. If you are looking for a powerful and user-friendly brushcutter, the STIHL FS 55 C is certainly worth buying.
In this article, we have looked at the technical data, the equipment list, the performance and handling, as well as the advantages and disadvantages of the STIHL FS 55 C brushcutter. We hope this article has helped you make an informed purchasing decision.